Glazes & Coatings
About our Glazes & Coatings
Glazes and coatings are used to impart anti-sticking and moisture retention properties upon a wide range of foods including bakery, chocolate and confectionery products. Glazes and coatings are an important component of many products, ensuring quality is maintained throughout the shelf life.
Masterol is a specialist in the local design and manufacture of high quality alternatives to specialised glazes and coatings for a wide range of food products. Our ability to engineer custom-designed, locally manufactured confectionery glazes and coatings is unique in the context of Australian suppliers. Local production means manufacturers can obtain ingredients of the utmost freshness.
Experience with a wide range of food processing aid technology helps Masterol implement lower cost alternatives that exceed industry and consumer expectations. As a manufacturer rather than an importer/distributor, we provide an unrivalled level of technical information, service and advice to confectionery manufacturers.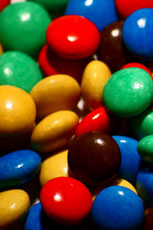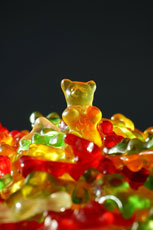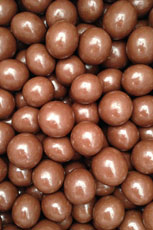 Beetex Series
Beetex products are highly stable compounds of vegetable oils, waxes and other additives designed to give gloss, anti-sticking and moisture retention properties to a wide range of confectionery products including starch moulded jellies.
Sweetbeam
Sweetbeam is a release agent suitable for use with products including liquorice. Sweetbeam has been designed to grease moulds, sheets, racks and other equipment used in the confectionery industry using either automatic or manual spraying equipment.
DLLX10
DLLX series products act as anti-sticking and glazing agents for all types of extruded liquorice. Key performance qualities include moisture retention, resistance to oxidation, anti-sticking properties and protection against microbiological activity.
Liquicote BK
Liquicote BK is a ready to use glazing agent designed for application onto baked products such as sweet dough buns and loaves, croissants and pastries. It is non-tacky, clear and improves the appearance and palatability of the product it is applied to. It is of a consistent viscosity to ensure adhesion and for droplets to merge and form a continuous film.
Shellglaze Series
The Shellglaze series features glazing and sealing agents suitable for chocolate panning and hard and soft sugar panning. Traditional shellac based confectioners varnish and wax based confectioners varnish are available.
Liquicote
Liquicote is designed for use in chocolate panning where a water based precoating agent is used to form a seal between the centre and the coating. Liquicote features a high level of solids and has a very good film-forming capability.
Speedigloss
Speedigloss products are opaque, aqueous solutions consisting of polysaccharides, sugar syrup, food grade preservatives and a specially selected vegetable fat. They are designed for use in chocolate panning where a water based glazing and polishing agent is required.